Fireproof doors of SIMPLEX system
The doors allow easy control of the second fire section with a simple glance through the door grid. These spaces can be ventilated with closed fire shutters of individual sections. The fire shutter eliminates the need of using electromagnets and complicated installation of the EPS system. That not only saves time in implementation but also reduces financial costs.
---
Surface finish:
Burned powder colour to RAL sampler.
Fire resistance:
EI15 – EI90DP1, EW15 –EW120DP1
Assembly variants:
single wing, double-wing, with the inserted door wing
Warranty period:
60 months subject to compliance with the conditions for carrying out regular service inspections according to Decree 246/2001 Coll. as amended.


---
Fireproof shutter with ventilation
Ventilates with a closed-door wing
Ventilates without the possibility of pest passaging
Up to 95% air permeability
Maintenance-free operation
Possibility of replacing damaged valve system
type S1 without removing the door wing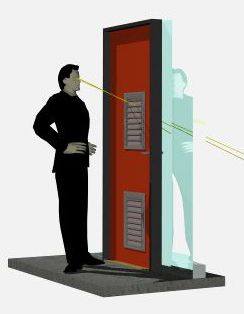 You can visually check the fire section
behind the door through the ventilation grid
of the valve.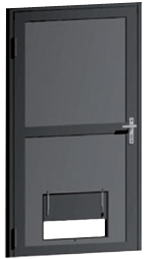 TYPE S1
Thanks to the possibility of replacing the valve systems, it is suitable for cable canals, collectors and other industrial objects with increased risk of mechanical damage.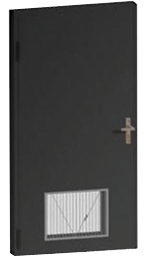 TYPE S2
So-called "smooth" design is dedicated for conference rooms, office spaces, residential buildings, etc.
Principle of valve functionality
The valve is secured on the top of the door filling with a special cord, which, in the case of a fire, is released as a result of heat (90 - 95°C). The valve drops into the lower part of the frame by its own weight, where it is sealed with a foaming band around the circumference and sides.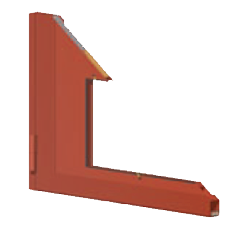 1. the cord holds the ventilation
flap in the open position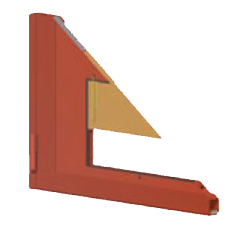 2. in the case of fire
the cord releases the flap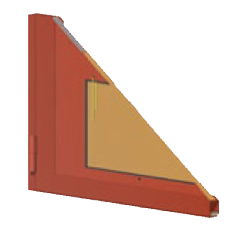 3. the valve dropped to
to the closed position
---
Example of use
The SIMPLEX system allows for its versatility in the number of ventilated openings in the door wing to enable endless use when designing ventilated space options. Here are just 3 examples of use.
Cable canals and collectors
outside the object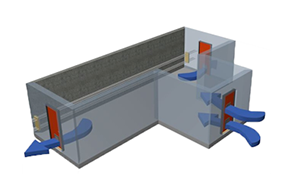 Cable canals and input
collectors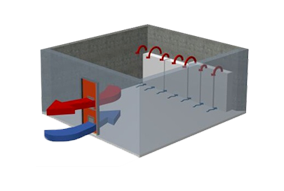 Server rooms, technical spaces,
colour warehouses, etc.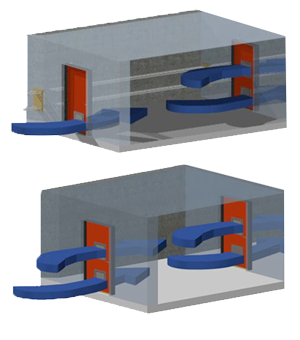 Regulation of the amount
of ventilated air
The amount of ventilated fresh air can be selected by adding a multiple number of ventilated openings in the door wing
see pic 1 and 2.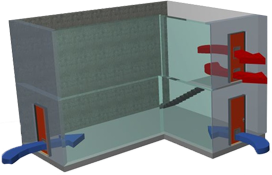 Chimney effect
An example of the exchange of undesirable vapours, temperatures, humidity, etc. with the chimney effect with the SIMPLEX fireproof doors, which meet all fire protection requirements while ensuring air circulation.